LYRICS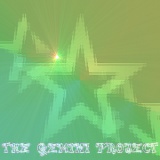 ATAVISM
(written 2014/recorded 2014/remixed 2020)
(quotes by Thomas Hobbes (1588-1679), "Leviathan")

---
atavism
loss of wisdom
a hungry man
has no conscience
moult all along
enlightenment
is about to
be overcome

So that in the nature of man, we find three principal causes of quarrel. First, competition; secondly, diffidence; thirdly, glory. The first maketh men invade for gain; the second, for safety; and the third, for reputation. The first use violence, to make themselves masters of other men's persons, wives, children, and cattle; the second, to defend them; the third, for trifles, as a word, a smile, a different opinion, and any other sign of undervalue, either direct in their persons or by reflection in their kindred, their friends, their nation, their profession, or their name.

Hereby it is manifest that during the time men live without a common power to keep them all in awe, they are in that condition which is called war; and such a war as is of every man against every man. For war consisteth not in battle only, or the act of fighting, but in a tract of time, wherein the will to contend by battle is sufficiently known: and therefore the notion of time is to be considered in the nature of war, as it is in the nature of weather. For as the nature of foul weather lyeth not in a shower or two of rain, but in an inclination thereto of many days together: so the nature of war consisteth not in actual fighting, but in the known disposition thereto during all the time there is no assurance to the contrary. All other time is peace.

Whatsoever therefore is consequent to a time of war, where every man is enemy to every man, the same consequent to the time wherein men live without other security than what their own strength and their own invention shall furnish them withal. In such condition there is no place for industry, because the fruit thereof is uncertain: and consequently no culture of the earth; no navigation, nor use of the commodities that may be imported by sea; no commodious building; no instruments of moving and removing such things as require much force; no knowledge of the face of the earth; no account of time; no arts; no letters; no society; and which is worst of all, continual fear, and danger of violent death; and the life of man, solitary, poor, nasty, brutish, and short.

believe in progress
dance on the debris
rebuild the hubris
throwback, throwback
all brilliant marvels
of engineering
how did we make them
neglect, neglect

Does he not there as much accuse mankind by his actions as I do by my words? But neither of us accuse man's nature in it. The desires, and other passions of man, are in themselves no sin. No more are the actions that proceed from those passions till they know a law that forbids them; which till laws be made they cannot know, nor can any law be made till they have agreed upon the person that shall make it.

believe in progress
dance on the debris
rebuild the hubris
throwback, throwback
all brilliant marvels
of engineering
how did we make them
neglect, neglect
believe in progress
dance on the debris
rebuild the

To this war of every man against every man, this also is consequent; that nothing can be unjust. The notions of right and wrong, justice and injustice, have there no place. Where there is no common power, there is no law; where no law, no injustice. Force and fraud are in war the two cardinal virtues. Justice and injustice are none of the faculties neither of the body nor mind. If they were, they might be in a man that were alone in the world, as well as his senses and passions. They are qualities that relate to men in society, not in solitude.

atavism
retrogression
we're backsliding
from decency
licentiousness
spreads like a mess
makes us become
all pre-human

It is consequent also to the same condition that there be no propriety, no dominion, no mine and thine distinct; but only that to be every man's that he can get, and for so long as he can keep it. And thus much for the ill condition which man by mere nature is actually placed in; though with a possibility to come out of it, consisting partly in the passions, partly in his reason. The passions that incline men to peace are: fear of death; desire of such things as are necessary to commodious living; and a hope by their industry to obtain them. And reason suggesteth convenient articles of peace upon which men may be drawn to agreement. These articles are they which otherwise are called the laws of nature.


---
BACK